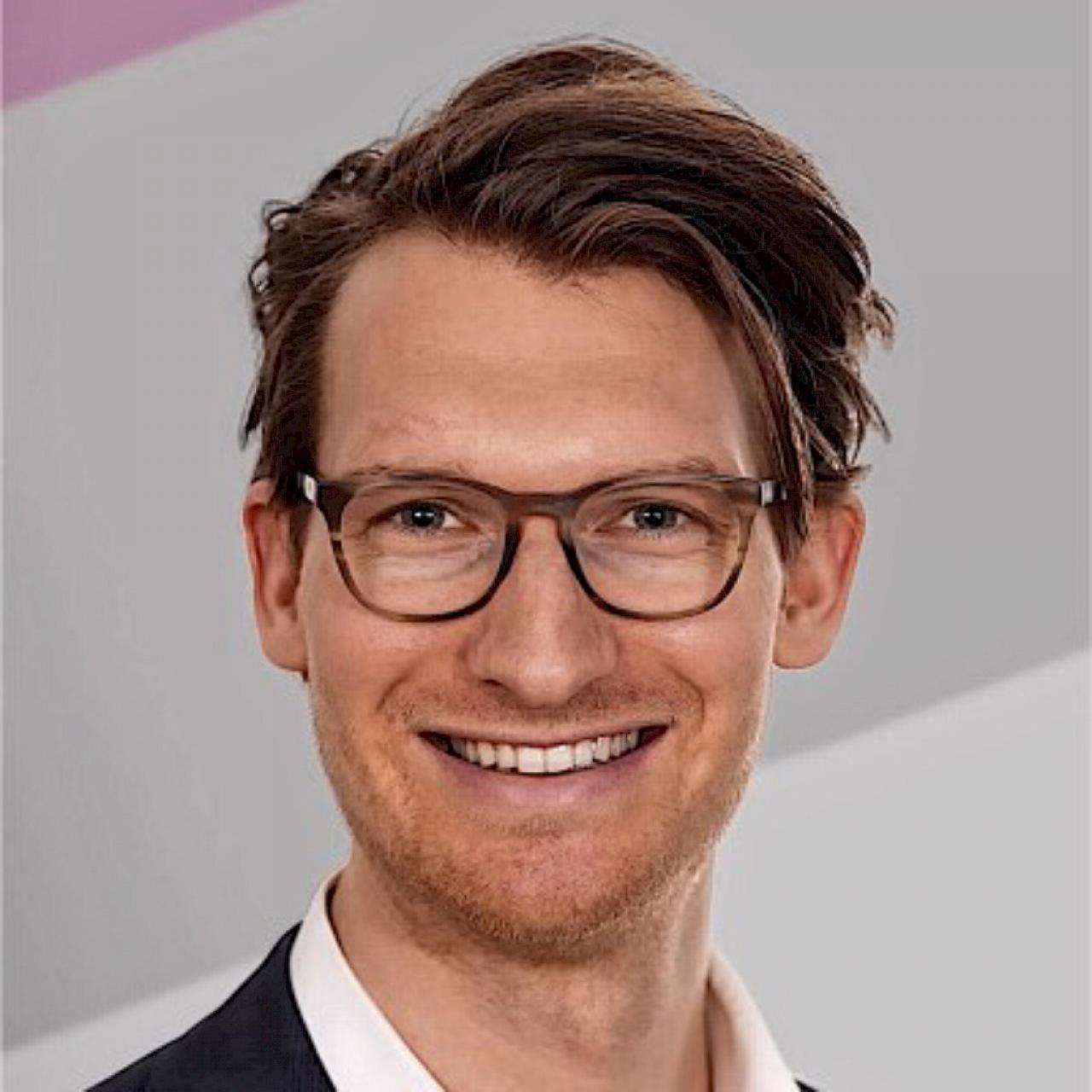 what we can learn from corporate ventures!
by Lennart Rother, Head of evelop_me
Lennart Rother, Head of evelop_me, has experienced what it's like to develop a corporate venture from ideation to sustainable growth. With Kienbaum – a 75-year-old effectual family company – he is leading an interdisciplinary team that puts the business mission to develop the most effective personal and leadership development into action. Last year the corporate venture was part of the second xdeck batch. Today, Lennart tells us about the advantages and challenges of a corporate venture, how xdeck supports them as an accelerator and what is particularly important when building new ventures in a corporate environment.
tell us a little bit about yourself.
With pleasure. My name is Lennart, I'm 32 years old and I live in Hamburg. Prior to joining Kienbaum, I was involved in building three startups and was wondering: How could an established company build new ventures with all the available resources that early-stage startups can only dream of?
In order to answer this question, I joined Kienbaum. Today I am responsible for the development of our digital business models. On the operational level I am leading our corporate venture evelop_me.
what is the value proposition of evelop_me?
We offer the optimal integration of personal coaching and digital learning to reach your business goals.
In specific, we raise the question: What do successful companies have in common? Our answer: Being able to make the right decisions quickly – and that hasn't gotten any easier lately. In our VUCA world (volatility, uncertainty, complexity and ambiguity), there is a lack of stability to reliably make the "right" decisions. This stability won't come back, but we can develop the ability to make better decisions under these circumstances. Areas of development for better decisions are often personal mastery, resilience or adaptive leadership.
We officially launched in the first lockdown in 2020, so we could help our enterprise customers and start to build these much needed competencies. Before that, we were in stealth mode and developed the effectiveness in initial pilots with early adopters. Since then, we have experienced a sustainable growth with clients from a wide range of industries (from large retail companies to startups in hyper-growth).

how did the idea for evelop_me come about?
The idea for evelop_me was developed by the means of a structured business ideation. But for me, the value of a startup lies more in the implementation than in the idea itself. I would love to implement 10 ideas every day – but most likely none of them would be really successful. Disciplined prioritization and focus have a greater impact on success in the medium term than the initial idea.
what advantages do you see in the constellation of a corporate venture?
Before joining Kienbaum, I was involved in building three startups and therefore particularly interested in how an established company can develop new business models faster and more successfully.
My conclusion so far: A good corporate venture maximizes the value of already existing resources for new product offerings, which are validated through extremely fast iteration with customers. The resources from the corporate can be diverse: customer access, technical expertise or data for new business models. Ideally, the venture possesses the interdisciplinary digital competence to bundle these resources in new and relevant product offerings. The advantage of a corporate venture is ideally a win-win: a source of growth for the established company and a meaningful business mission for the venture team.
what does the collaboration with kienbaum look like today?
There is a deep interlocking between evelop_me and Kienbaum. evelop_me was transferred from the incubation hub to a new business area of Kienbaum. For example, selected Kienbaum coaches work for evelop_me and the Kienbaum development team manages the technical development of our coaching app.
what is your position as a startup on a spin-off?
We decided against the spin-off in favor of the development as a new Kienbaum business unit. It is way easier to realize synergies this way and the spin-off process would have cost time and energy, which we prefer to invest in the development of our business.
which role did xdeck play in your growth phase?
As a corporate venture, it is a real asset to be in exchange with other startups in order to bring the entrepreneurial mindset to life. The regular sparring sessions have helped to develop the right operational setup for the business model. Strategically, a neutral sparring partner is also elementary in order to not develop a bias concerning one's own perspective (primarily: "Kill your darlings").
what kind of results and successes can you report after your time at xdeck? would you like to share some numbers?
Prior to our start at xdeck, we had four enterprise clients whom we supported with leadership development. After four months at xdeck, we have more than doubled the number of clients and increased our total revenue by 153% (compared to before we joined xdeck).
maybe you can share a short preview: what are your next steps and goals while scaling your business?
Our enterprise clients and their executives are absolutely convinced of the effectiveness of personal and leadership development with evelop_me. Follow-up orders from our existing customer relationships are already a key source of growth. This makes us proud and provides us with the product-market fit to make digital personal development available to many more companies. The next step in our growth process is to acquire more customers as effectively as possible in order to establish ourselves as the most impactful provider for people development.
what is your #1 advice for founders in a corporate environment?
The common factor for success is an entrepreneurial mindset. This includes maximum proximity to the customer and speed in solution development.