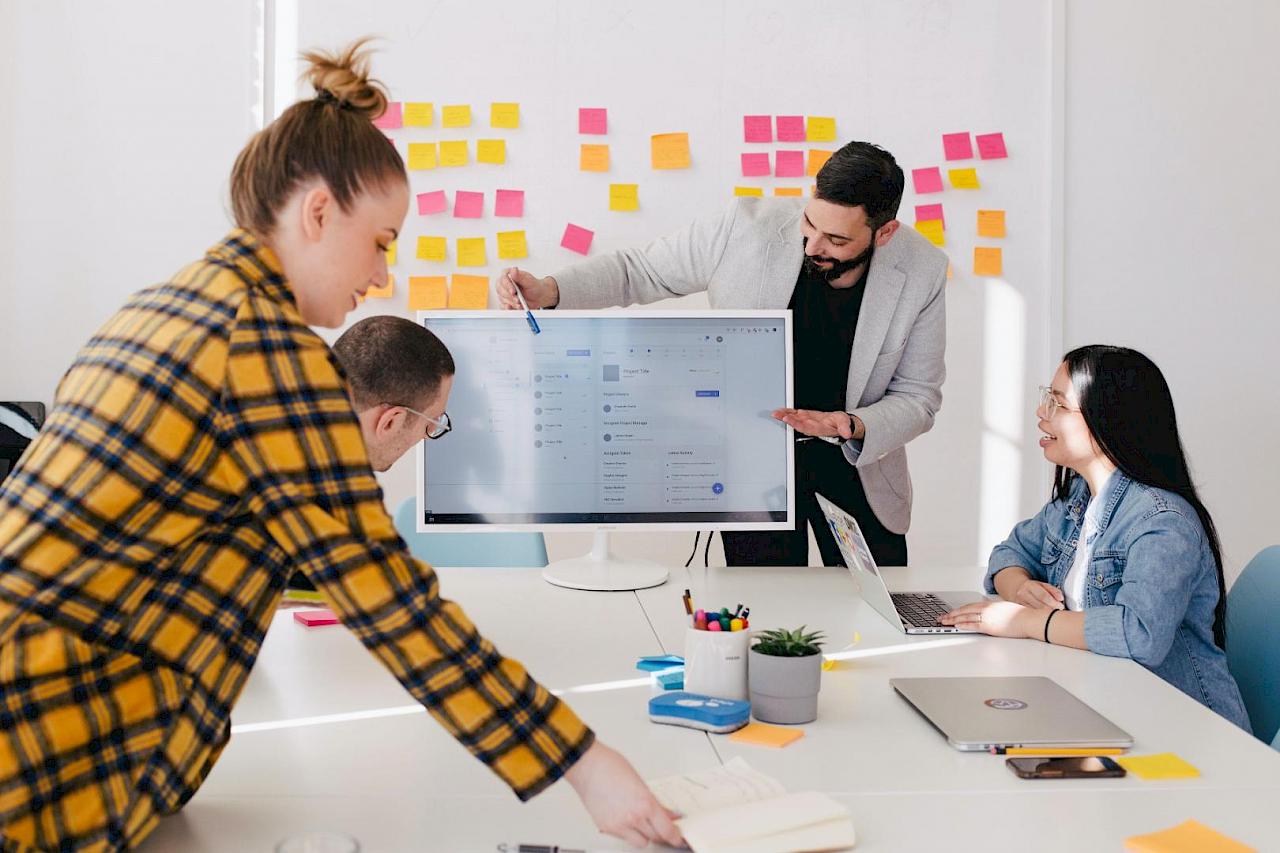 how to build and retain your workforce in a startup
by Ann Steinbach, talent acquisition specialist at Kienbaum, and Simon Sult-Schmidt, Practice Group Digital, Media Technology (Senior Consultant) at Kienbaum
Hiring and keeping talents is a challenge for any kind of business. For young startups, the situation is even more complicated because they typically cannot afford attractive salaries or offer high job security. At the same time, the first hires are crucial to shape the emerging companies' corporate cultures. Ann Steinbach and Simon Sult-Schmidt, recruiting specialists at Kienbaum, shared their know-how and experiences on how to find, attract and maintain top talents.
retention is better than recruiting
In a perfect world, successfully growing the workforce is about two things: Keeping high performers on board and adding further talent. In business reality, things are not as easy: business models, corporate cultures and employees personalities evolve. So there is a constant interchange of recruiting, onboarding, retention, and termination. As a founder always make sure your employees fit your organization in terms of having the right skillset to promote your business model and that their personalities and values reflect your corporate culture.
Retaining existing talents, who fit, is almost always easier (and cheaper) than recruiting new ones. Why? Because it takes time and efforts to find suitable candidates and bring them up to speed. Good employee retention schemes consider both hard and soft factors: Hard factors mainly include contractual clauses such as success participation through bonuses or employee-share-option-programs (ESOPs). As a founder, you want to work with people who share your vision and want to build a successful company with you. Therefore, variable components, tied to company success, should be preferred over high fixed salaries. Soft factors include emotional bonds through an inspiring work environment, sharing the same values, a high levels of mutual trust, and a steep learning curve.
Despite all retention efforts, some degree of employee fluctuation is inevitable. Additionally, new roles will have to be filled as the startup grows. This is where recruiting comes into play. Essentially, the process of a successful recruiting strategy can be broken down into four steps: Planning, Approaching, Selecting, and Hiring.
step one: define requirements, personas and candidate journey
The first step is to understand what kind of skills you need to add to the team in order to grow your business and then derive jobs/roles and their requirements. Take sufficient time to clearly define the specifics of the job. A precise job description helps both applicants and recruiters. Applicants get a clear view on the job profile and can easily compare it to their own skills. Recruiters can more easily filter unsuitable candidate profiles. Your core questions:
Which main goals should the employee achieve?
Which skills does the employee need to achieve them?
Which of these skills are mandatory and which of them may be developed on the job?
To make your job description more tangible, consider developing an employee persona that includes all relevant skills, both hard and soft, that an ideal candidate should bring along.
Competition for good talents is harsh. Therefore, be as candidate-centered as possible. Build your recruiting process, i.e., the candidate journey, as lean, transparent, and engaging as possible. The candidate journey includes all steps from first contact to decision-making and onboarding. Transfer your values through your job ad and your website: What makes you unique? Why should the candidate/the persona join your team? What are the development potentials? Consider unconventional ways to pre-assess the candidates' skills: For instance, include a coding challenge that tech talents must solve before they can apply. Advantages: You stand out, you engage with candidates, and you have an initial quality filter.
step two: approach candidates and win them over
Now it is time for the real approach. Based on the persona and candidate journey, identify ways and channels to grab the attention of suitable talents.
There are many ways to reach talents. Indirect approaches include online ads such as LinkedIn, stepstone, XING, Indeed or stackoverflow, as well as traditional career events such as meetups and university collaborations. Active outreach should not be neglected, especially if the position has requirements that cannot be fulfilled by many candidates. Direct outreach is most easily done via LinkedIn, preferably with warm introductions through mutual contacts. Employee referral programs are also a very powerful tool as they are relatively inexpensive and assure a good level of cultural fit. If all these own channels do not lead to the desired success, external talent pools or headhunting platforms should be considered, however at significant costs.
Clearly, not all channels are equally relevant. By evaluating the maturity level, the maintenance effort, the relevance for the target group and the cost per hire, you can wisely choose what is relevant for the personas and your company.
step three: choose the right candidates
Hiring the wrong candidate can be expensive. The more important a role is to your company, the more effort you should spend assessing your candidates. Time and financial resources are limited but nonetheless your process consisting of at least three stages (document check, telephone interview and personal/virtual interview) should be clearly communicated to applicants.
The first round is usually a virtual get-together to clarify initial questions assess hard facts not given in the documents. The second and potential further rounds are more about practical tasks to assess the applicant's skills and mindset. Make sure to communicate openly and transparently.
Assessing candidates, your (psychological) frame of reference is the job description (see step one). To get a clear view on candidates and to make them comparable, make sure you assess the four following dimensions:
Qualification / Experience: Does the candidate have the right education, certain relevant trainings, job experiences?
Competencies: Does the candidate have the right personal and technical skillset to be successful on the job? To assess competencies during interviews ask with star-technique (s-ituation, t-ask, a-ction, r-esult)
Potential: Does the candidate have the potential to grow on the job to takeover further responsibilities. Typically done by certain test standards (i.e. IQ-testing, Motivation/Potential-Analysis). During interviews you can search for certain indicators such as willingness to learn new.
Personality: Does the candidate fit to the corporate culture in general and the teams culture in specific. Ask for self-reflection or ask on how to decide on a given dilemata.
After sending their application as well as after all points of personal contact, candidates should receive feedback at most three weeks later.
step four: get candidates on board and up to speed
Hooray, you have found the right candidate! Now, it is time to assure a smooth onboarding process and make new hires feel welcome. Continue to invest in your employees, include them in your vision, share moments and time together, build social bonds.
Opportunities that are especially applied in startups are for example dedicated learning days, 4 hours per month for social engagement or "Lunch and Learn" formats.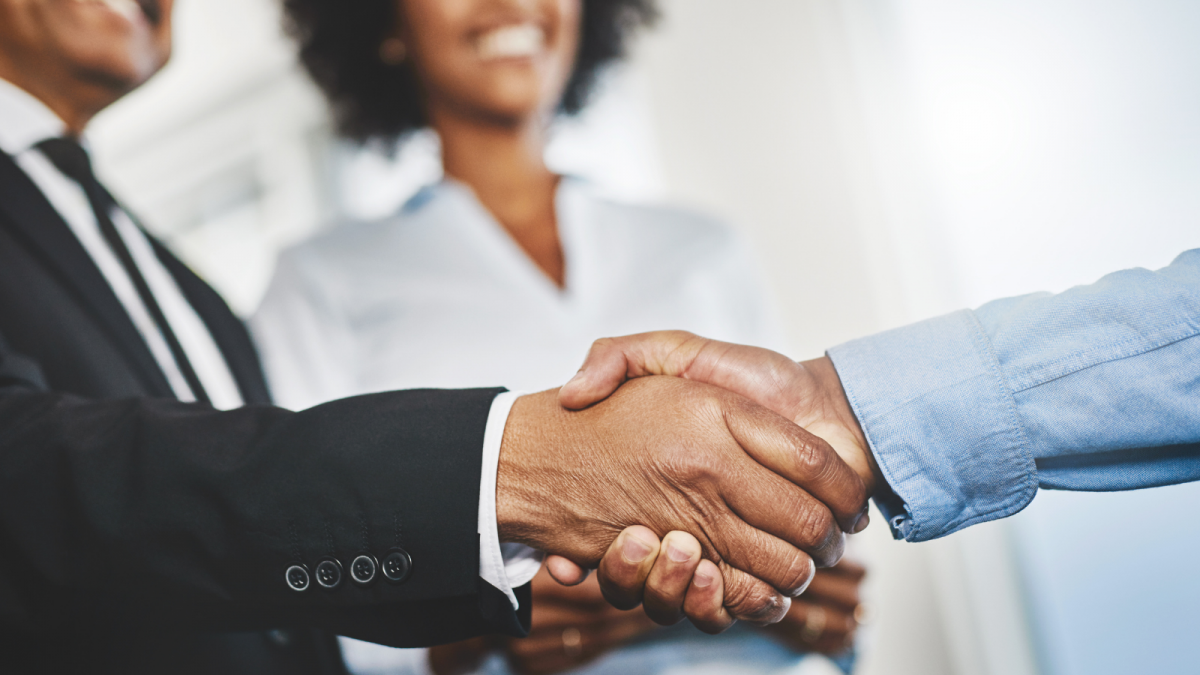 in a nutshell: what you should consider when recruiting in startups
Recruiting is a holistic and integrated "end-to-end" process that includes planning, approaching, selecting, and onboarding. To be successful in this, creating an excellent candidate experience is the top priority. For that, define your target persona, select appropriate channels, and define a transparent selection process. Get your new hires involved quickly, build emotional bonds, and let them participate in the company's success. As you hire more and more suitable employees, you enter a positive fly wheel and become an increasingly attractive employer.