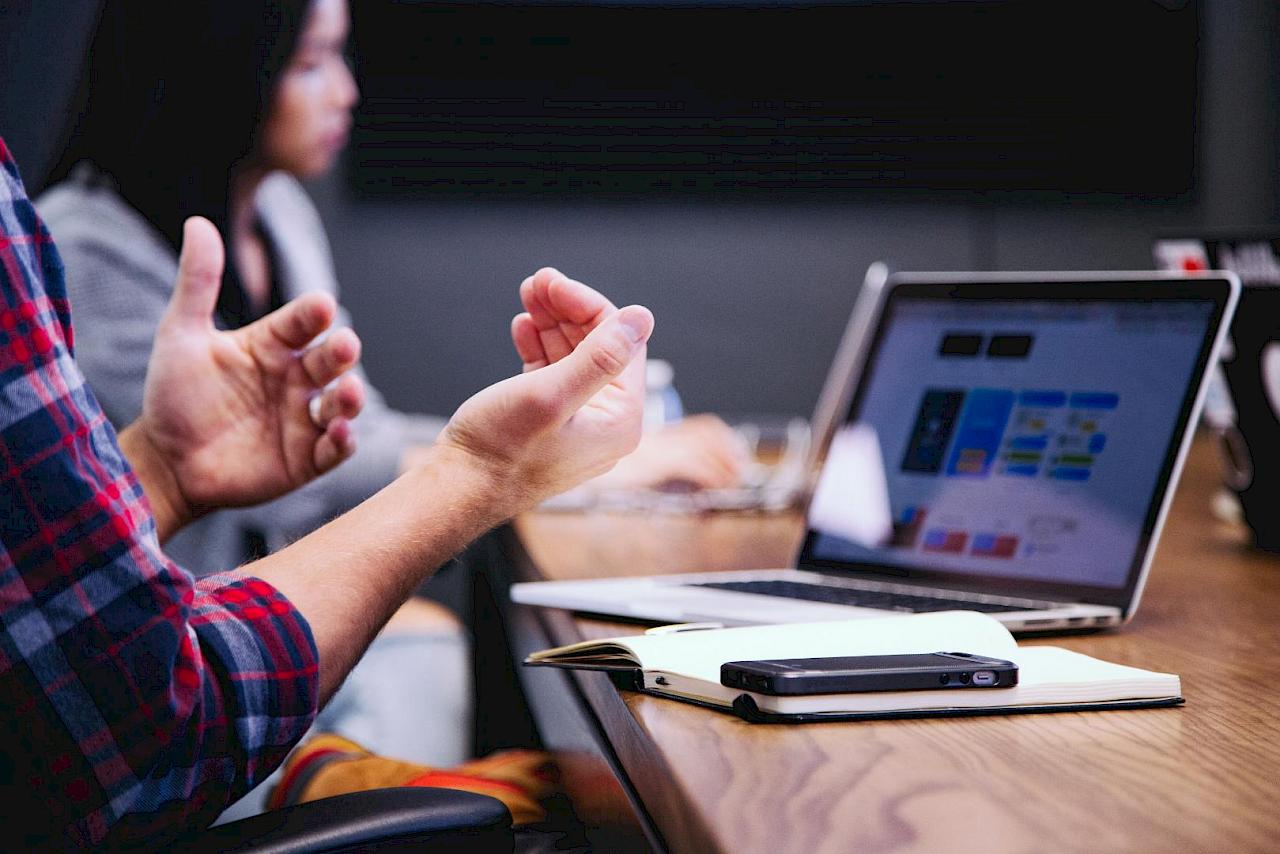 b2b sales errors and how to avoid them
by Lukas Vogt, Investment Manager at Capnamic Ventures.
Sales is one of the most crucial tasks when building and growing new ventures. If there are no customers, there is no business. The business-to-business sales context is particularly challenging due to long sales cycles, caused by multiple decision makers with individual needs and constraints. Lukas Vogt, Investment Manager at B2B focused VC firm Capnamic Ventures, shared best practices on navigating B2B sales processes: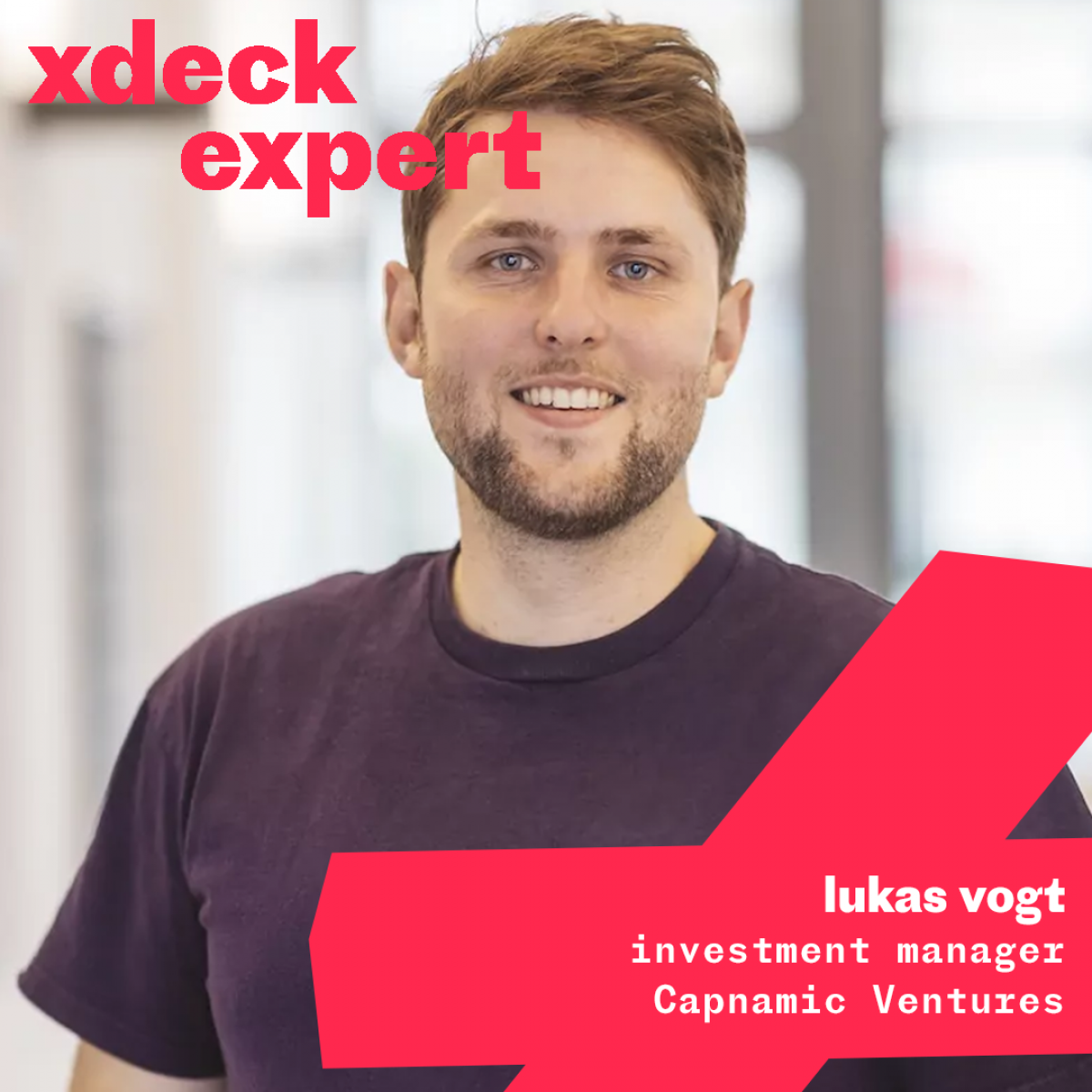 how to prepare for building your sales engine
Without good and thorough preparation, the sales process ends before it has even started. Focus on the following aspects:
Define your user persona: Which problem does your solution solve - and for whom? What do your ideal customers look like and how do you intend to address them? How will your customer get the best value from your product or service? One-time payments may provide better predictability, while recurring payments may provide a lower barrier to entry. Your personas' specific wants and needs form the foundation of your sales planning.

Know your use case: Are you a vitamin or a pain-killer, i.e., do you create a new need, or do you solve an existing pain? Are you selling a visionary, transformative product or rather an ROI-focused, efficiency-driven one? The use case and its characteristics are the starting point of your sales journey.

Do validation calls: Get out of your office and validate the features of your first product. Testing hypotheses in a structured way, learning about your customers' preferences and quickly iterating is the best way to make sure you are prepared for upcoming sales meetings.

Identify your core value metrics: Which product usage metrics reflect the value created? Which of them matter most to your customers and their own incentive schemes? Make sure that your performance metrics match your customers' interests.
Example: Imagine that you are selling a software solution that optimizes returns and conversions in e-commerce. If your solution increases conversion rates, it most likely also increases the absolute number of returns. Even though your solution increases conversion, returns, and profitability, your customers may not buy if their core metric is the sheer reduction of returns.

Build convincing case studies: First, initiate a closed beta with selected customers to build a tangible proof-of-concept. Focus more on learnings than on revenues. Second, use these proof-of-concept projects to develop trustworthy case studies that demonstrate the value creation of your product. Third, use these case studies to sell your product to new, paying customers.
how to detect common mistakes along the sales funnel
Lead generation
Mainly three things can go wrong in the lead generation phase: First, slow processes due to detailed feedback collection from all leads. While customer centricity is important, it is detrimental to listen to all potential customers. Focus your efforts on those who clearly fit your target profile. Second, relying too much on inbound marketing (e.g., Google ads, content marketing) instead of simply calling potential customers. While cold calls seem somewhat outdated, they are still the most direct line to your customers. Third, only monitoring the number of leads created. Other factors such as potential sales volume, likelihood of closing, and fit with target personas should be included in lead scoring.
Lead qualification
The next step is about deciding which leads are most promising and worth your investment of time, energy, and money. Two common issues arise in this phase. First, a superficial customer persona definition, which makes it tough to compare it with potential leads. Second, too strong scoring automation. While automated scoring is often a great relief for high volumes of incoming leads, there is the danger of overlooking promising leads. Sometimes the initial appearance is deceptive and there is great potential behind an apparently unsuitable lead. Every automation is only as good as the underlying input data. If the customer persona is poor, the automation will also perform poorly and aggravate the issue.
Opportunity identification
Make sure that your CRM tool clearly conveys the status of your most promising sales leads. This especially includes timely follow-ups. If an opportunity is lost, it is important to understand the underlying reasons and eventually schedule a follow-up after a few months. A common pitfall is the difference between user and payer. It is typically much easier to convince users of your product. If you have built high buy-in among your users, give them good and precise arguments to convince the buyer, who is finally paying your bill.
Negotiation
Negotiations with future customers should be considered from the outset. On which contractual basis will the cooperation start? Often, a free trial month is offered, and pricing is not discussed until the end of that month. The consequence: Lengthy pricing discussions with increasing bargaining power on the buyer's side. Especially in case of unpaid proof-of-concept projects, the future pricing should be agreed upon prior to the project – even at the expense of delays or even rejections of customers.
Closing
Closing the deal is by no means the end of the process. After-sales and customer happiness are crucial to maintain and upsell your new customers. Regularly follow-up on value metrics and build trustful customer relationship. Start with a lean key account management. It is less about formalized processes and more about showing appreciation for your customers through regular follow-ups.
in summary: what b2b vc investors expect from you
To conclude the key learning, here are four final thoughts, from an investor's point of view:
Do your homework. Work on your product-market-fit, know your personas and always keep your value metrics in mind.

Become top-of-funnel champions. Converting new leads should be a breeze for you. Investors want a clear focus on conversion and a structured sales process.

Build repeatable processes. Evidence of closing new customers and talking about growth levers is essential.

Upsell existing customers. You should strive to close attractive customer accounts and upsell them to enterprise customers.